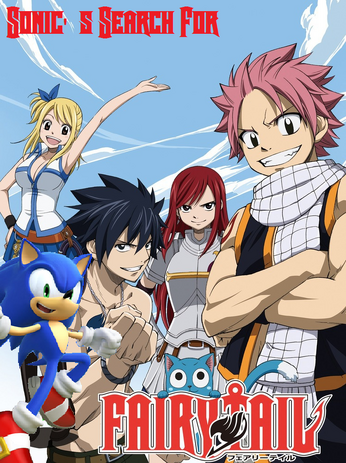 &nbsp
Sonic's Search For Fairy Tail is the first Sonic/Fairy Tail Crossover. It is to be writtern by Dracoknight in the future.
Sonic and friends are sent to the land of Fiore to find a wizard for their team as a request by King Mickey and Lady Tsuande.
The story is based off the first two episodes of the Fairy Tail anime series.
Lucy, Happy and Natsu join Team Sonic after the story
Guest Starring: Kakashi Hatake
The leader of Fairy Tail Markarov is an old friend of King Mickey
Sonic and Friends learn that Magic and Charka are similar in properties
This story is part of Sonic Storm Adventures of Naruto Shippuden as a filler arc taking place after the Sai & Sasuke Arc