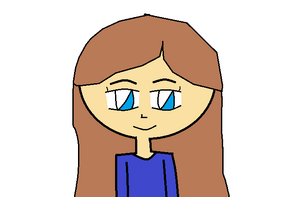 Catherine Finster is a lost girl who lives in The Dystopia Universe as she befriends Sonic and the gang.
Personality & Appearance
Personality
Appearance
She has tan skin, blue eyes and brown hair.
Voice
She is voiced by Nikki Hahn. As a child, she is voiced by Alina Foley. As an adult, she is voiced by Imogen Poots.
Theme
Age
5-8 (flashbacks)
10-13 (various films and fanfictions)
28-31 (next generations)
Movies she appears in
Future
She was married to  and have 3 kids, Isobel (11), Ethan (8) and Faith (6).
Community content is available under
CC-BY-SA
unless otherwise noted.